LOT (Liquid off Take Systems) / LOT Bank
LPG LOT System is advance concept in Multi-cylinder Installation which offers Strength of Bulk LPG Installation and easy functionality. LPG LOT System can cater to volumes up to 250 Kg per hour Installation which overcomes lots of problems and demerits of bulk LPG Installation & conventional Manifold (VOT) system. LPG LOT System withdraws Liquid LPG up to 10 Kg/Hr.
LOT Systems that are known for their compact design and safe usage. The systems offered comprise connecting hoses, NRVs, valves, piping system, LPG vaporizer with all safety fittings, pressure regulating stations, filters and gauges. We offer indigenously manufactured vaporizers with electrically heated water bath design and world class dry type vaporizer. These can ideally be operated on single phase power without the need of any water inlet / outlet connections. we also offer to our clients metering systems, gas leak detection systems, remote operated control valves and other instruments.
LOT system withdraws liquid LPG using LOT valves & is converted into vapor using a vaporizer. LPG off take per cylinder can go up to 10kg/hr which is comparatively much more than the normal Vapor off take cylinder of 0.6 kg/hr. The system offers the efficiency of Bulk installation and easy functionality of cylinder manifold system. LOT systems are compact, safe & highly cost effective as liquid is completely drawn from the cylinder and there is no residual loss.
Advantages of LOT systems
Durable
Corrosion resistant finish.
Optimum results.
Liquid Off-take Installations

in19kgs, 35kgs, 47.5kgs capacities. in 450 kg capacity.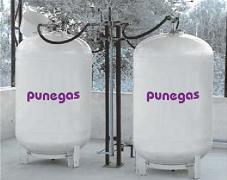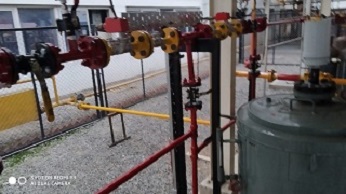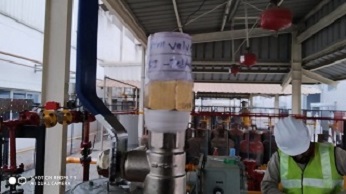 Key Equipments of LPG LOT systems are:
Staggered Cylinder Connecting Arms
Isolation Valves
NRV
LPG Hoses
Pressure Regulators
Pressure Gauges
Safety Valve
Piping systems
LPG distribution piping
Isolation & regulation points
Vaporizer
Ball Valve